Modernlog 2021: live meetings, demonstrations of machines, new products
The long-awaited edition of the Modernlog Trade Fair of Logistics, Transport and Storage is ahead of us. From August 31 to September 3, 2021, on the premises of MTP Poznan Expo, you will be able to meet the leaders of the logistics industry, representatives of manufacturers and suppliers of modern warehouse solutions, learn about new products, watch machine demonstrations and take part in the Smart Warehouse conference accompanying the fair.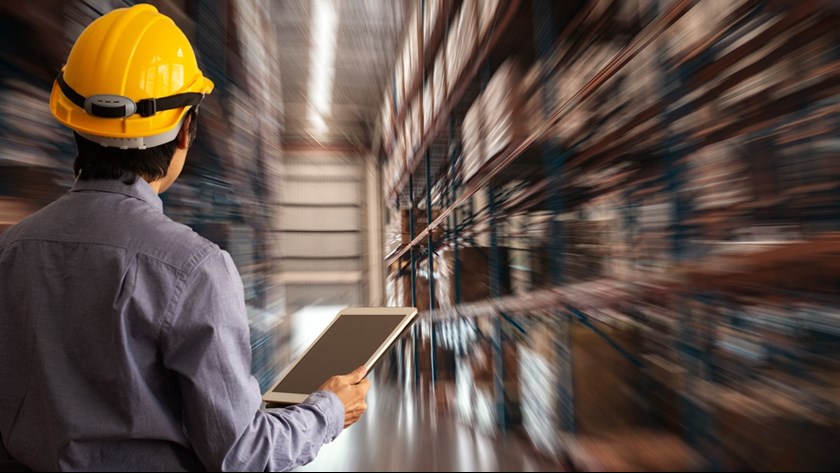 This year's calendar of industry events in Poznań is opened by the ITM Industry Europe block, including the Modernlog Trade Fair of Logistics, Transport and Storage. At the turn of August and September (August 31 - September 3), representatives of the logistics sector, the industrial sector, contractors and industrial subcontractors will meet on the premises of MTP Poznan Expo to present their offer to fair guests from Poland and abroad.
− We are proud that the Modernlog Logistics, Warehousing and Transport Fair together with ITM Industry Europe will start the season of industry events at MTP Poznan Expo. In recent months, we have been closely following reports from the logistics market and we are glad that many companies have recorded dynamic growth and have started investing in new technologies − says Hanna Zdrojewska, director of Modernlog.
4.0 Logistics at Modernlog
The thematic area of this year's Modernlog reflects the current market trends, focusing on the presentation of innovative solutions for the warehouses of the future, and system proposals for the e-commerce and omnichannel market. According to the latest reports, these are topics that currently logistics experts are engaged in, because as many as three out of four organisations indicate automation and robotisation in warehouses, solutions in the area of big data analytics and autonomous AGV trucks as the future of the industry[1], and 60% of logistics companies are planning large investments yet this year[2].
− We listen to the voices of professionals from the logistics industry in order to be able to offer exhibitors and fair visitors the most interesting programme of the Modernlog fair. We are helped in this by constant contact with market leaders, such as WObit, Wanzl, AG CONSULT, EUROPA SYSTEMS, KARDEX POLSKA and research centers, which will also be present at our event this year − adds Hanna Zdrojewska.
Demonstrations of machines and Smart Warehouse Conference
An indispensable part of the Modernlog fair are machine shows organised under the name Innovation for Logistics Industry (In4Log). Also this year, it will be possible to take a closer look at machines in operation, see the effectiveness of innovative warehouse solutions, see how to optimise intralogistics processes and critical activities with the help of well-thought-out investments. The shows are organised by the Medialog publishing house in cooperation with technology partners and the organisers of the Modernlog fair.
As part of the Modernlog Trade Fair of Logistics, Transport and Storage, it will also be possible to take part in the Smart Warehouse Conference. Its programme is based on the analysis of case studies, discussions with practitioners, examples of implementations on the Polish and foreign markets, and considering the possibilities offered by new technologies to modern logistics experts. Among the panelists you can find famous names from the world of logistics, practitioners who have experience in carrying out implementations in the field of IoT, automatic storage systems, AGV, robots and internal transport. The conference is held under the patronage of PSML and Łukasiewicz-Institute of Logistics and Warehousing. Free registration for this event is open at: https://smartwarehouse.modernlog.pl/
− In the role of moderators and speakers we will see suppliers of new technologies, system integrators, as well as target customers from well-known companies on the market, including: Fanuc, Omron, SICK or HIT Kody Kreskowe. We believe that in this way we will be able to present to the participants of the meeting important issues from different points of view − says Hanna Zdrojewska.
This year's Trade Fair of Logistics, Transport and Storage offers not only an interesting programme presenting new products and reflecting current trends or the Smart Warehouse Conference, but also a new formula combining a traditional trade fair with the concept of virtual meetings. For those who cannot appear at the fair in person, an online platform for online meetings addressed to both exhibitors and visitors will be available. It will allow you to reach potential customers with your offer, regardless of the location of the company's seat.
The Modernlog Fair will take place from 31 August to 3 September 2021. ITM Industry Europe, 3D SOLUTIONS − 3D Printing and Scanning Fair, SUBCONTRACTING Industrial Cooperation Fair and FOCAST Foundry Forum will be held simultaneously.
[1] Logistics in Poland, Manpower & Lukasiewicz-ILIM, 2021.
[2] Confidence Index CBRE in 2021;